Shopping Cart
Your Cart is Empty
Thank you for your business!
You should be receiving an order confirmation from Paypal shortly.
Exit Shopping Cart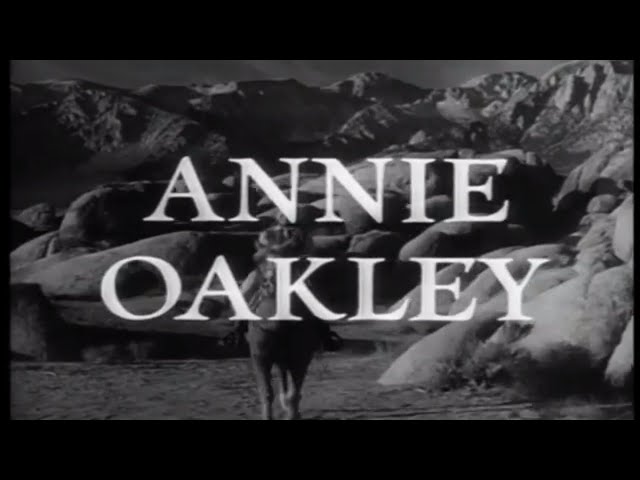 Annie Oakley - 83 Classic Episodes
Annie Oakley is an American Western television series that fictionalized the life of the famous sharpshooter Annie Oakley. Featuring actress Gail Davis in the title role, the weekly program ran from January 1954 to February 1957 in syndication. A total of 81 black-and-white episodes were produced, with each installment running 25 minutes in length. ABC aired daytime reruns of the series on Saturdays and Sundays from 1959 to 1960 and then again from 1964 to 1965.
In the series, Annie Oakley rode a horse named Target; Tagg's horse was Pixie; and Lofty's mount was named Forest.[2][3] Annie and Tagg lived in the town of Diablo, Arizona, with their uncle, Sheriff Luke MacTavish, who was frequently away whenever trouble started. It would then be up to straight-shooting Annie and her "silent suitor" Lofty Craig to rescue law-abiding neighbors and arrest outlaws.[4] Often Tagg would be told to stay in town and out of the way; but through either disobedience, the need to relay important new information, or being captured by outlaws, he would usually end up in the middle of each episode's adventure.
/